There are countless literature awards held every year throughout the world, with millions of optimistic writers waiting to grab hold of those awards. But first it's important to be a voracious reader, so head to your nearest JustBooks Library. Meanwhile, here's a list of ten most sought after literary prizes that happen to be the dream achievement of every writer!
1) Nobel Prize in Literature: 
Since 1901, the Nobel Prize in Literature has been awarded annually to deserving international authors, who in the words of Alfred Nobel, produced "in the field of Literature the most outstanding work in an ideal direction". Here "work" refers completely to an author's individual work.
2) Pulitzer Prize: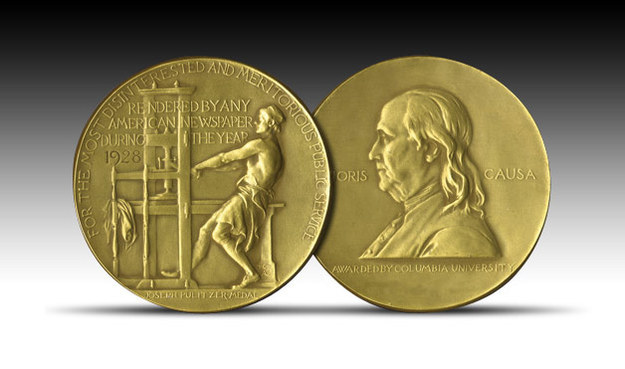 This award is given to those in print (newspaper or online) journalism, literature or music. This award is highly prestigious and well regarded in the writers society.
3) Neustadt International Prize:
The Neustadt International Prize for Literature is a biennial literature award who's prestige is often compared with the Nobel Prize in Literature. Like the Nobel Prize it is awarded not for any one work, but for an entire body of work.
4) The Man Booker International Prize:
This is an international award hosted by the United Kingdom. It rewards continued creativity, development and overall contribution to fiction on the world level. It is now given annually to a single book in English translation with a £50,000 prize to be shared equally by the author and translator.
5) The Americas Award:
This is a lifetime achievement Literary award for international writers. It is a modest attempt at providing an alternative to the mighty Nobel prize.
6) National Book Awards:
This is yet another one of the most regarded US literature prizes, categorized mainly into- fiction, non-fiction, poetry, and young people's literature as well as two lifetime awards.
7) Hugo Awards:
These are awarded to writers of science fiction or fantasy. It was initiated to provide justice towards the author's of sci-fi and fantasy genre.
8) Guardian First Book Award:
This award is given to new writers of fiction and non fiction and gives everyone even beginners a chance to grab the spotlight!
9) Bailey's Women Prize:
This is an award specifically for female authors who add in a lot of creativity into their works of fiction.
10) PEN/Faulkner Award for fiction:
There is no fee or application for this award, but only one criteria that you're work must be published(no self-publications). The foundation awards are minor compared to the other awards on this list but the PEN awards gives every upcoming writer a fair chance to win and feel proud and accomplished.
Every author dreams to be recognized on an international level and awards are only the steps that take these inspiring authors to the top of this tallest mountain of Knowledge aka. Literature! So what are you waiting for, find your inspiration here.